Hey everyone,
Here's how you can install Adobe Flash Professional CS6 in 2019 and lift the license restrictions to use it for free indefinitely.
Installer download & installation
Download the Adobe Flash Pro CS6 installer from Adobe's website for your respective platform.
Adobe Flash Download Page
Adobe Flash Pro English Direct Download (Windows)
Adobe Flash Pro English Direct Download (Macintosh)
Run the installer and install to a directory of your choice.
When asked if you wish to enter a license key or begin a trial, select begin a trial, and enter your Adobe ID.
Open Flash in trial mode and close it.
If you don't have an Adobe ID, you can create one here for free.
Lift license restrictions
First you need the amtlib library for your system. Downloads are available below.
On windows, copy the amtlib.dll file into the C:/Program Files (x86)/Adobe/Adobe Flash CS6/ directory. This assumes flash pro is installed in C:/Program Files (x86)/Adobe/, it may be installed elsewhere. You can perform a system search to find it, the installation directory will always contain Flash.exe and an existing amtlib.dll that you will need to overwrite. You may be asked for administrative permission, this is fine, just accept the request.
On MacOS copy the amtlib.framework file into ~/Applications/Adobe Flash CS6/Adobe Flash CS6/Contents/Frameworks/directory. You may need to Right Click -> Show Package Contents on the Adobe Flash CS6 application to view the application directories within.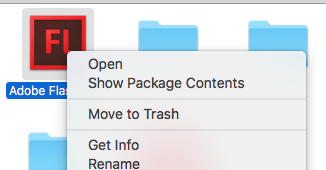 Like windows, you will be overwriting an existing amtlib.framework and you may be asked to enter your password for super-user privileges.