CPBlog is a simple lightweight WordPress theme which will help you get a free working Club Penguin blog up and running.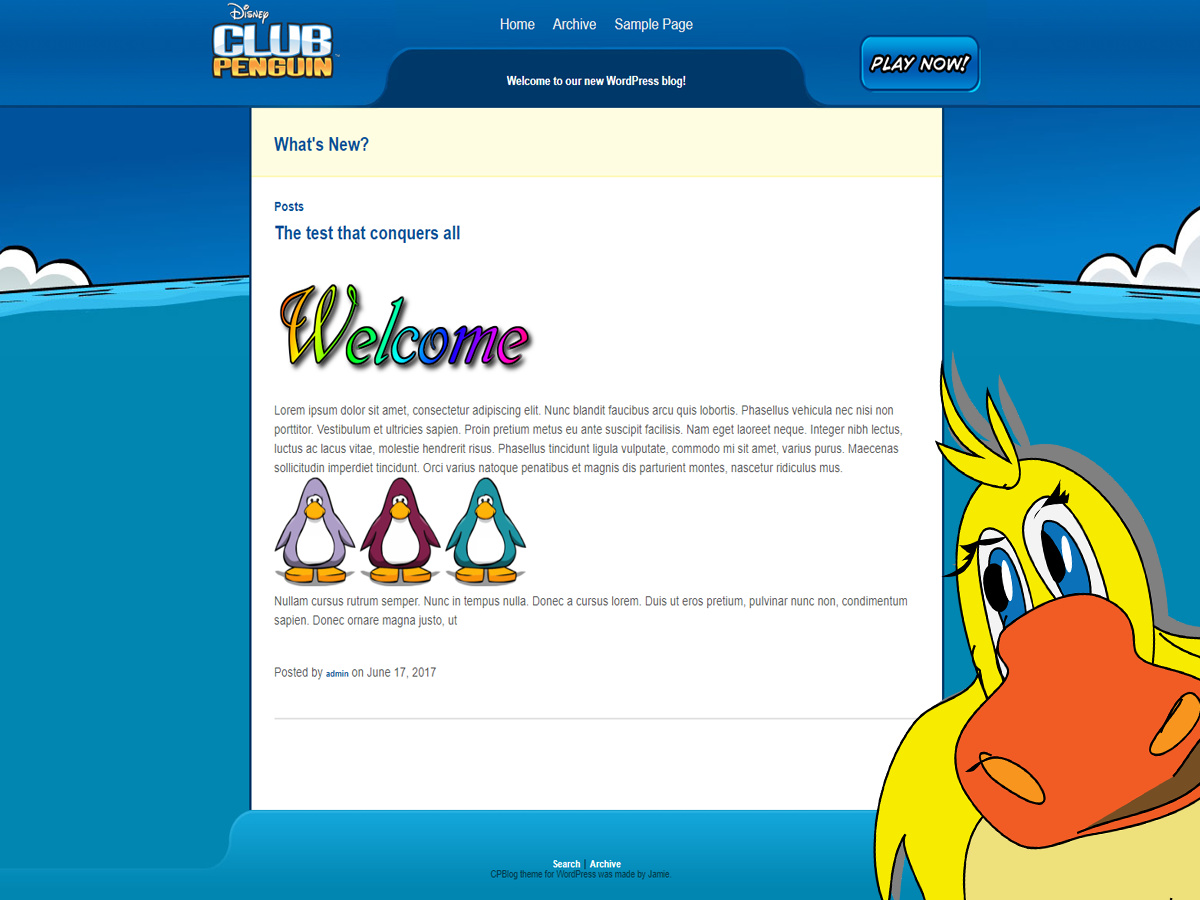 Version: 1.0
Download Link: cpblog-quacksbackup.zip (884.9 KB)
This is a little project of mine which I released a while ago but the download is dead.
This was tested and built last year, I do not know if this works on the latest version of WordPress or if it's even properly supported by the latest version of WordPress.
Requirements
WordPress (download here)
How to install:
Install WordPress

Go to admin Dashboard

On the left hand side hover over "Appearance" and click on "Themes"

Click on "Add New"

Click on "Upload Theme"

Download the latest version of CPBlog below, and install it as it.

Activate and Done!
There is no support for this, if you have any problems - fix them yourself, I am not interested in this project anymore.